Ex-Eccles Hall School head teacher David Tuohy faces more sex allegations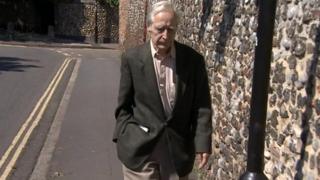 A former head teacher has been charged with further sexual offences alleged to have been committed at a school in Norfolk in the 1970s and 1980s.
David Tuohy, 82, who worked at Eccles Hall School in Quidenham, denied a number of allegations relating to a 13-year-old boy in court last month.
Police have now accused him of 14 indecent assaults relating to four boys who were aged under 16 at the time.
Mr Tuohy, of White House Road, Oxford, will next attend court on 29 August.
The school, near Attleborough, is now known as the New Eccles Hall School.