Fishermen angry at Wash injunction off the coast of Norfolk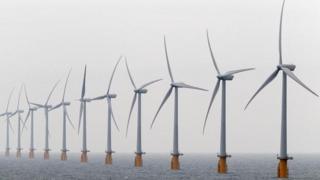 A fishermen's group has criticised an energy firm for using a High Court injunction to prevent fishing in an area off the Norfolk coast.
Company Dong Energy said it needed to survey near Blakeney Point as part of its plans for a wind farm.
The injunction orders fishing gear to be removed from the area by Friday.
National Federation of Fishermen's Organisations said the injunction was "regrettable". Dong Energy said it had tried to avoid legal action.
The injunction says fishermen must also "not fish in the survey area" in The Wash until 22 October, said Dong Energy.
'Sledgehammer on nut'
National Federation of Fishermen's Organisations' chief executive Barrie Deas said: "It is very regrettable the company has seen fit to turn to the courts over an issue that should be resolved through dialogue and negotiations.
"Fishermen have a legitimate right to fish on their customary grounds and using a High Court injunction to force them out of the way seems like using a sledgehammer to crack a nut.
"It seems Dong Energy has left insufficient time to reach agreement with local fishermen and there has been a regrettable breakdown in dialogue."
Benj Sykes, UK country manager from Dong Energy's UK power business, said: "We have been in discussion with 24 fishermen. Unfortunately we have not been able to find an agreement."
He said it was "regrettable" that the company had to resort to an injunction.
"We spent a number of months trying to find a solution. It is regrettable but we had to take action," said Mr Sykes.