Yarmouth UKIP's Matthew Smith stands down over fraud charges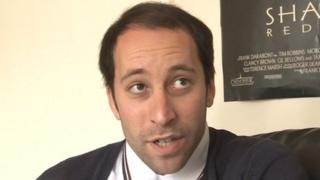 A man who had been due to stand for UKIP in Great Yarmouth at the next general election has stepped down to fight accusations of electoral fraud.
Norfolk county councillor Matthew Smith, 26, appeared at Norwich Crown Court earlier, where he denied the charges he faces.
They relate to the county council elections in the Great Yarmouth district in May 2013.
Mr Smith said he was standing down for the good of the party.
The councillor, of High Street, Gorleston, denies several counts of making a false statement in nomination papers and making a false instrument with intent.
His trial is due to begin on 5 January.
Daniel Thistlethwaite, 19, of Station Road, South Belton, and Michael Monk, 60, of Freeman Close, Hopton, also appeared before Norwich Crown Court in connection with an electoral fraud charge.
They both denied one count of supplying a nomination paper to a returning officer, knowing it to contain a forged signature.