High Court bid to release Bryan Gunn Dove Trust funds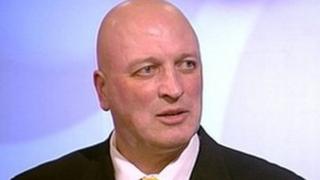 The High Court has been asked to release frozen funds from a Norfolk charity website, which has footballer and fundraiser Bryan Gunn as a trustee.
The CharityGiving site, run by the Dove Trust, has been found to owe good causes about £1.68m.
Mr Justice Henderson said he would make a judgement later on the Charity Commission's request to release interim payments amounting to £700,000.
Former Norwich FC manager Mr Gunn was excluded as a trustee in July 2013.
Mr Justice Henderson did not give a date when his judgement on releasing the funds and their distribution to good causes, would be given.
More than 1,800 charities are owed money by the Dove Trust.
It has taken a year for an interim manager, appointed by the Charity Commission, to identify and confirm donations and sums owed.
The Charity Commission is also carrying out an investigation of "misconduct and mismanagement" at the Dove Trust.