King's Lynn incinerator: Scrutiny expert to head inquiry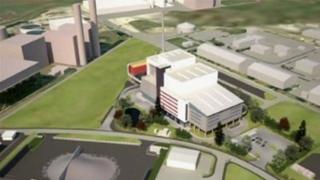 An inquiry into a £500m incinerator project is to find out why the full county council was not consulted before the contract was awarded.
Lib Dem Stephen Revell, a former joint leader of the council, will lead the political and technical inquiry.
The incinerator was to be built at the Willows estate near King's Lynn, in Norfolk, and cost £33.76m to terminate.
The inquiry will also examine the relationships between decision-makers and council officers involved.
Mr Revell is to discover if Norfolk deviated from accepted practice by other local authorities that built energy from waste incinerators of the type Cory Wheelabrator was to build in the county.
Scrutiny expert
He will also look at how Norfolk County Council ended up terminating the contract and the effect of outside political involvement in this process.
No date was given when the report of the inquiry would be completed but members of the public have been invited to submit information.
Mr Revell was a Lib Dem member of the council from 1985 to 2001 and spent 14 years as group leader.
For seven years he was joint leader of the council with Labour's Celia Cameron.
He was independent chairman of Norfolk County Council's standards committee from 2010 to 1012, a member of the Broads Authority standards committee for eight years, and independent member of the Norfolk Police Authority standards committee from 2005 to 2012.