King's Lynn incinerator site to be sold after project to build it fails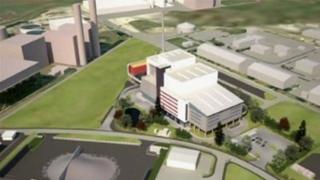 The site for a proposed £500m waster incinerator in Norfolk is to be sold after the project was abandoned last month.
Norfolk County Council cancelled the plans for the plant at the Willows site in Saddlebow near King's Lynn after failing to get government approval.
The council's scrutiny committee has made a recommendation that the site is sold to West Norfolk Borough Council.
The borough council has said it wants the land for other businesses to use.
The county council's scrutiny committee decision still has to be approved by the council's cabinet.
Norfolk County Council said the cost to it of abandoning the incinerator project was £30m.
An independent inquiry is to look into the county's terminated contract with the incinerator developer Cory Wheelabrator.