King's Lynn incinerator's £33.76m bill to end contract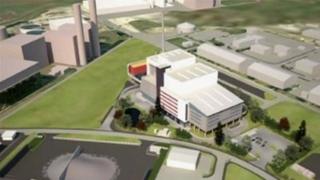 The settlement to end a heat from waste incinerator contract in Norfolk has been set at £33.76m.
The county council said the money will be paid to contractor Cory Wheelabrator in July when full costs are scrutinised and audited.
Councillors chose to abandon the £500m project amid rising costs and a failure to secure government backing.
The authority had set aside £30m to settle the contract, but interest rates increased the amount that must be paid.
Earlier this month, the council said highways maintenance and a library book fund could face heavy cuts so it can pay for the failed waste scheme.