Andrea West 'would not have agreed do not resuscitate plan'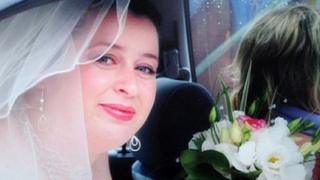 A mother of six who died in a hospice would not have agreed to a 'do not resuscitate plan', for the sake of her children, an inquest has heard.
Andrea West, 35, died at Priscilla Bacon Lodge in Norwich in 2012.
An inquest in Norwich heard a doctor obtained a do not resuscitate (DNR) order while the patient was "sleepy" and in the absence of her family.
The DNR order was reversed about two hours later when her family queried it when visiting.
Ms West's mother Janette Green said her daughter "would have wanted to be alive as long as she possibly could for her children".
'Drugged up'
Mrs West had been diagnosed with cervical cancer. She died five days after she was admitted to the hospice for routine symptom control.
Ms Green told coroner David Osborne that her daughter had appeared to be a "picture of health" and had a "lovely colour in her face" after a blood transfusion.
Two days later, however, Ms Green said she was "near enough comatose, drugged up so much she could hardly talk to us".
Dr Louisa Grant told the inquest at Norwich Coroner's Court it was a matter of urgency for staff to gain the DNR order from Ms West in the absence of her family, who were due to visit her two hours later, as the patient's condition was deteriorating.
She said she explained to Ms West that resuscitation for her "may not be in her best interests" as the disease was so severe.
Dr Grant said Mrs West understood what was being discussed and accepted the DNR order.
Rosamund Rhodes-Kemp, the family's solicitor, asked Dr Grant if it was "appropriate" to discuss her resuscitation if Mrs West was "drowsy and unable to speak".
Dr Grant said: "Although she was sleepy, she was easily rousable at that time."
The inquest is expected to last three days.