Norfolk flower firm cleared of corporate manslaughter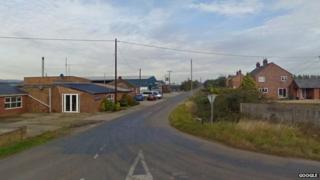 A Norfolk flower firm has been found not guilty of corporate manslaughter after the death of a worker.
Grzegorz Krystian Pieton, 26, of Terrington St Clement, was killed in July 2010, when the trailer he was towing touched an overhead power line.
It happened while he was working at Belmont Nursery in the village.
The jury at Norwich Crown Court cleared the nursery's operator PS & JE Ward of manslaughter, but found it guilty of a breach of health and safety law.
The firm, which is based in King's Lynn, is due to be sentenced on 6 June for "breaching general duty to an employee".