Bryan Gunn's Dove Trust charity owes money to 1,800 good causes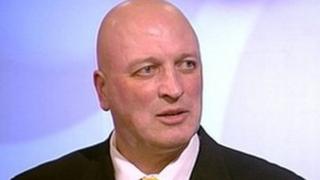 Charities owed money after a donations website was suspended have three weeks to submit claims, the High Court said.
The CharityGiving site, run by the Dove Trust, was suspended in July 2013 by the Charity Commission, which is investigating missing annual accounts.
Its suspended trustees include former Norwich, Aberdeen and Scotland goalkeeper Bryan Gunn.
Charities must submit claims to the High Court, with copies to the Charity Commission, by 23 April.
They will form evidence at a hearing whose date is to be fixed.
The Charity Commission estimates 1,800 charities are owed about £2.2m by the Dove Trust, based in Bawdeswell, Norfolk, but only £500,000 is available in the trust's currently-frozen bank account.
Kenneth Dibble, head of legal services at the Charity Commission, said: "We do not expect that all charities affected will wish to present evidence.
"But we know that some charities affected do have coherent legal arguments or evidence to support a certain approach to distributing the funds.
"I am confident that the substantive case will be heard soon, so that the available funds are distributed as early as possible."
The regulator is continuing to investigate serious concerns about the charity's governance and management.