Queen Elizabeth Hospital to be helped over '£13m deficit'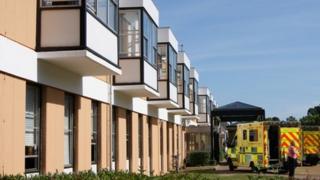 Experts are going to a Norfolk hospital to help it deal with the "serious financial problems" it faces.
Queen Elizabeth Hospital in King's Lynn in Norfolk is expected to have a £13m deficit in 2013-14.
Health regulator Monitor put the hospital in special measures in October 2013 over concerns it was providing poor quality care.
Monitor has now decided to send in a team to help its services and finances.
Monitor said that since the hospital was put into special measures, an interim chair, chief executive and nursing director have been appointed and "progress has been made in several areas", but there are still concerns.
Mark Turner, regional director at Monitor said: "The Queen Elizabeth Hospital King's Lynn NHS Foundation Trust is suffering serious financial problems.
"The people of King's Lynn expect good quality care to be provided and our team of experts will work closely with the trust management and with local commissioners to ensure the services patients need are provided in a sustainable way."