King George Vl school in Bircham to shut as numbers fall to 13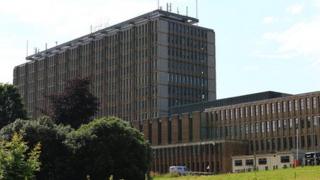 A rural primary school with 13 pupils is to close.
Governors at King George Vl school in Bircham, near Sandringham, Norfolk, said they believed it was no longer financially viable.
After Easter, the staff and children will be transferred to Docking Primary School in the next village.
The county council said it would pay for buses to transport the children to the new school every day. Parents said they were angry about the plans.
Dawnmarie Bird, chair of governors, said: "This news has come as a shock for all of us and will be very difficult for parents, children and staff but we feel this is the only option for our school."
The county council and Anglican Diocese of Norwich have joint responsibility for the school and said they would assist the governors over the coming months to explore the future of primary education in the village.
'Shocked and angry'
Claire Wright, the vice chairman of Bircham SOS, a campaign group set up to fight the closure, said the announcement had come as a surprise.
"The first we heard about it was on Friday," she said.
"Up to that point we did not have a clue.
"So we're feeling shocked and angry. That's not just myself but other parents I speak to are very upset as well."
Mick Castle, cabinet member for education and schools at Norfolk County Council, said: "I am most anxious to explore ways of delivering the very best education for pupils in rural locations.
"Very small schools are not always able to provide this and our policy is to look for federation of schools where appropriate and better use of existing schools where that is called for."
He added that Ofsted had also said the school needed to improve and there had been "some challenges in relation to leadership arrangements at the school".