Norfolk County Council takes back social care from trust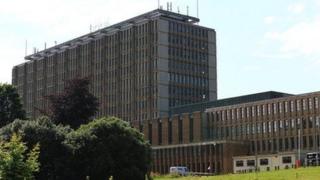 A council is to resume control of social care for adults with mental health issues after the trust that runs the service was criticised.
Norfolk County Council is to take responsibility for the service back from Norfolk and Suffolk NHS Foundation Trust from September.
A council meeting in November heard concerns over its poor performance.
The council said it planned to "revise and strengthen" services and the trust said it accepted changes were needed.
The council ran the service, for adults aged 18 to 65, until 2008 when the trust took over.
In January 2013 the council and the trust commissioned an independent review which identified areas for improvement.
The contract was extended until March 2014 and an action plan put in place.
Now the council's cabinet has agreed to take over the direct management of the service and about 100 staff.
The £4.3m contract has been extended until September to allow time for the transition.
'Lost the confidence'
Sue Whitaker, the council's cabinet member for adult social services, said: "We need to revise and strengthen the way we provide social care for people with mental health needs and we feel the best way to achieve this is to manage the service directly."
Andrew Hopkins, the trust's acting chief executive, said: "Our review has shown we have made improvements but, as the statutory requirements have increased considerably since we started delivering social care for the county council four years ago, we accept that changes need to be made."
A spokesman for the Campaign to Save Mental Health Services in Norfolk and Suffolk said: "It is very disappointing but sadly unsurprising that Norfolk and Suffolk NHS Foundation Trust appears to have lost the confidence of Norfolk County Council to deliver the council's statutory social care obligations.
"The campaign seeks to ensure the delivery of high-quality, integrated mental healthcare and if this decisive action taken by Norfolk County Council helps improve quality, we welcome it."
Jeff Keighley, regional organiser for the union Unison, said: "It's a concern that such a big care contract has suddenly been taken back in-house.
"The trust has lost a lot of staff recently and is continuing with its radical restructuring plan that is obviously affecting care."