Sugar towers leave Great Yarmouth and journey up river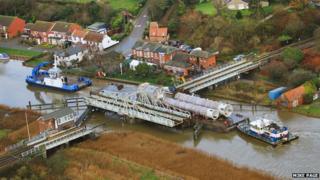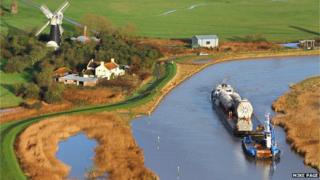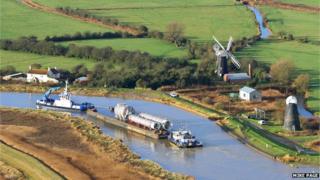 One of the largest loads seen on a Norfolk river for more than 25 years has arrived at its destination after being delayed by high winds.
Sea-going tugs brought large sugar evaporation towers weighing nearly 230 tonnes from France, but they were trapped at Great Yarmouth.
The towers are now being unloaded at British Sugar in Cantley.
The River Yare between Great Yarmouth and Norwich was once crowded with vessels but they are now a rare sight.