Taverham school gym death 'accidental' inquest concludes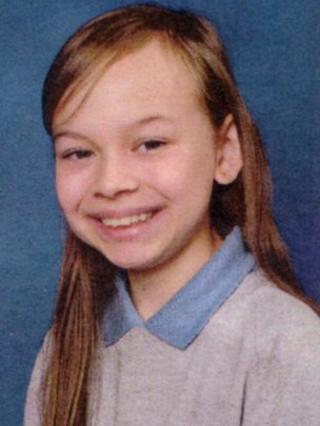 The death of a 12-year-old girl after a fall in a Norfolk school gym was an accident, an inquest jury has ruled.
Trevyn Hope Joslin, of Thorpe Marriott near Norwich, fell from a pommel horse during a PE lesson at Taverham High School and hit her head on 12 March.
She died at Addenbrooke's Hospital in Cambridge a week later.
An inquest at Norfolk Coroner's Court heard she had a pre-existing neck condition, which could have limited her ability to take part in gymnastics.
The school knew about the condition but because of an administrative oversight had failed to flag it up to all staff, the inquest heard.
Pathologist Nat Cary found the injuries suffered in the fall could have killed somebody with an "anatomically normal" neck.
Norfolk Police and the Health and Safety Executive found no evidence of any failings.
Memorial in grounds
Assistant coroner David Osborne said: "A young life when lost is extremely difficult and I would offer my condolences to the family."
Assistant head and PE teacher Shirley Naisby described how she had organised the "basic flight" gym class.
She said Trevyn was "confident, enthusiastic and one of the better gymnasts in the class.
"In the last 10 or 15 minutes, the students could select which piece of equipment they wanted to go on and Trevyn selected the horse," she said.
"She ran up perfectly well but as she jumped her right foot caught the front-end and she tumbled forward and landed face down on the matt almost in the recovery position."
As she lay on the ground she tried to mouth words "but it was very difficult to hear what she was saying," the PE teacher said.
A post-mortem examination found she died from a hyper-extension injury to the neck.
Her parents Derrick and Hannah did not comment as they left the inquest.
Head teacher Peter Whear said a garden had been created and a cherry tree planted in the school's grounds as a memorial.
"She always had a smile on her face and will be remembered with great fondness by staff and students who continue to talk about her with warmth and affection," he said.