Norwich man arrested over Kartel nightclub roof smash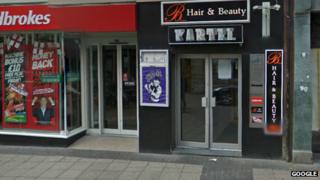 A man has been arrested and bailed after six customers at a Norwich nightclub were injured when a pane of glass fell from a conservatory roof.
The 22-year-old from Norwich was questioned on suspicion of aggravated criminal damage after shards of glass showered customers at Kartel on Sunday.
Three men, one in his 30s and two in their 20s, and three women, all in their 20s, received cuts.
The club's owner said he believed a bottle was thrown through the roof.
Police were called to the nightclub on London Street at 04:00 GMT.
Five of the injured people were taken to hospital for treatment.
Club owner Brad Baxter said: "It was the end of the night and everyone was having a good time when suddenly there was a loud noise and glass started falling from the roof over the dance floor.
"Someone threw a bottle through the glass roof and a pane came down in several pieces."
The club will not open again until the repairs are done, he said.