Six hurt as glass roof falls in Kartel nightclub in Norwich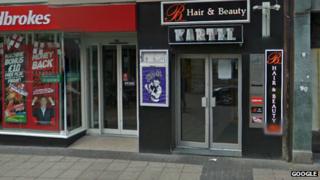 Six people were hurt when a broken pane of glass fell from a conservatory roof at a nightclub in Norwich.
Clubbers at Kartel in London Street were showered with glass when the pane shattered and fell inside the venue at about 04:00 BST.
The pane was about 5ft (1.5m) by 2ft (0.6m), police said.
Five of the six people who received "minor and superficial" injuries were taken to hospital for treatment to cuts.
Norfolk Police said it was investigating.