Tim Yeo cleared by sleaze watchdog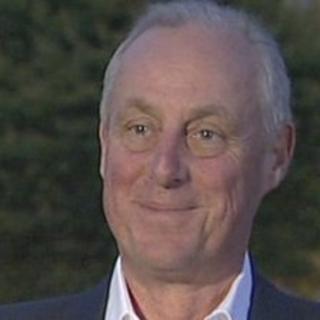 Suffolk MP, Tim Yeo, has been cleared of accusations that he abused his position to help green companies lobby ministers.
He's now back in his job as the chair of the influential Commons Energy and Climate Change Committee, returning to the role he vacated in June, while an investigation took place.
It followed claims in the Sunday Times that he used his role to help a private company influence Parliament.
Mr Yeo said in a statement yesterday: "I welcome this report. After a full investigation, the Parliamentary Standards Commissioner accepted, as I have always maintained, that I did not break the rules of the House.
Outside interests
"Based on what I actually said, rather than what I was reported by the newspaper to have said, the commissioner found and the committee confirms that I have not acted in breach of the code of conduct."
Although the parliamentary standards committee found that his actions had broken no rules, Standards commissioner, Kathryn Hudson, did call for a wider review into whether committee chairmen's outside interests should be restricted.
She warned that while these roles could inform their committee work, she was concerned that there were few checks and balances on Members in privileged positions.
While there was no evidence Mr Yeo had coached the business associate in question, he was told to 'consider more carefully the impact of his comments'.