Norfolk UKIP's Matthew Smith 'data theft' case dropped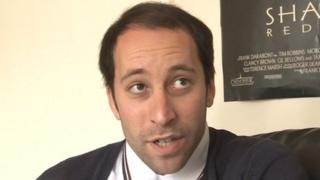 A UKIP county councillor accused of stealing information from the Conservatives and offering it to Labour has had the case against him dropped.
Matthew Smith, a councillor for Gorleston, Norfolk, was alleged to have offered Labour details of Conservative donors, members and canvass returns.
The Information Commissioner's Office (ICO) said it had decided to drop its investigation and would take no action.
Mr Smith said: "I'm very pleased and relieved that the truth has come out."
He added: "These were nothing more than politically-motivated accusations."
Mr Smith was elected as UKIP councillor for Gorleston St Andrew ward in May and is the party's prospective Parliamentary candidate for Great Yarmouth.
He previously worked as an administrator for Great Yarmouth Conservative Association, working on its 2010 election campaign.
'Baseless allegations'
After being sacked by the association, he was alleged to have approached Labour councillors and offered them details of Conservative donors, members and canvass returns.
A complaint was made to the ICO in June.
A spokesman said: "The ICO has carried out enquiries into allegations that data protection offences were carried out by a UKIP councillor.
"After investigating these allegations and considering all of the information available, we have concluded that no further action is required."
Mr Smith said he had always been confident that he had done nothing wrong, but was dismayed at how long the ICO had taken to reach its verdict.
"I'm taking legal advice about taking action against the individuals who made baseless allegations against me," he said.
Mr Smith has also been interviewed by police investigating a separate allegation of electoral malpractice relating to May's local elections.
He denies any wrong-doing.
A spokeswoman for Norfolk Police said: "A 25-year-old man has been further interviewed, and a 19-year-old man and a 59-year-old man have now also been interviewed under caution, on a voluntary basis, relating to matters under investigation.
"No arrests have been made and enquiries continue."