Royal Sandringham Estate lawnmower accident: HSE takes no action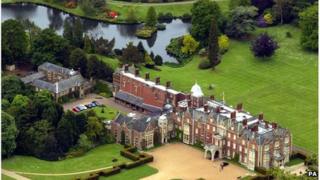 The Health and Safety Executive (HSE) is to take no further action over an accident at the royal Sandringham Estate which left a worker injured.
A man in his 30s was trapped underwater when the lawnmower he was riding went into a lake in July.
He was taken to Addenbrooke's Hospital, Cambridge, but no further details about his condition were made available.
The HSE said it had concluded its investigation and would take no further action.
The Sandringham Estate declined to comment.