Michael Souter: Dark secrets of BBC radio broadcaster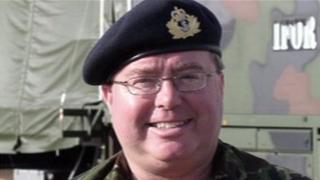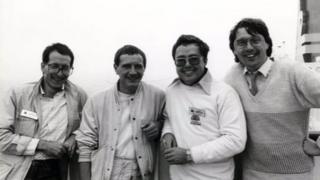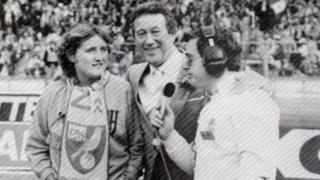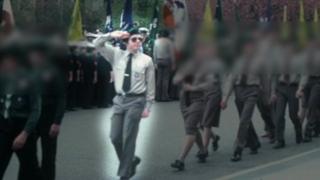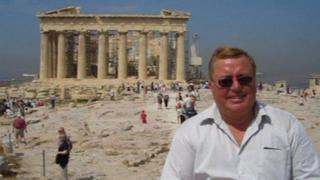 As a boy in Scotland, Michael Souter dreamt of appearing in court - but not in the dock.
The man who would later broadcast to thousands for BBC Radio Norfolk and Radio Clyde planned to follow in his father's footsteps and become a lawyer.
Four decades later he would find himself in court, but as the defendant in a sexual abuse trial.
Souter was found guilty of the abuse after a six-week trial at Norwich Crown Court.
The court heard he used his local celebrity status to enable him to groom his victims.
It marked a remarkable fall from grace for an outwardly respectable man who insisted he was only ever "doing my bit" for the community.
The youngest of four boys, Souter grew up in the small town of Lenzie, near Glasgow, attending a "normal, middle-class academy".
Aged 17, he joined the Royal Navy on a scholarship, going to the Royal Naval College in Dartmouth.
"I was supposed to go to university in the third year and study law," he told the court.
"The deal was that I would become a barrister. But the Navy decided it didn't need so many barristers so I never became a lawyer."
Instead, Souter was sent to the Royal Fleet Auxiliary for four years, serving on supply ships.
Quizzed about his sexuality in court, Souter said he was heterosexual but admitted to some "casual" gay encounters while at sea. "That's what happens so often," he said.
'He was creepy'
He continued to serve in the Royal Naval Reserve as a lieutenant commander until he turned 55 in 2008.
Beginning his broadcasting career at Radio Clyde, Souter moved to the fledgling BBC Radio Norfolk in 1980.
"I was supposed to be Radio Norfolk's John Noakes," he told the court.
"I was the guy who, if they wanted someone to parachute out of a plane, would be stupid enough to do it."
Former colleagues remember him as an able, if brash, broadcaster who did not tend to mix socially with others from the station.
Some felt there was something "creepy" about him, even if they did not know exactly what.
Souter had been involved with the Scout movement since he was a boy and in 1981 became a leader, setting up a Venture Scout unit for older teenagers and young adults.
Vulnerable youngsters
He also volunteered for Norfolk County Council's Link-Up scheme, mentoring vulnerable youngsters.
He said he got involved as a way of building links with the community.
However, it was through Scouts and Link-Up that he met several of his victims.
Souter owned property in Spain and moved there in 2005 before settling in a bungalow in the small Norfolk town of Loddon.
'Number of affairs'
A bachelor, he admitted in police interviews to being "a little bit bisexual", enjoying dressing as a schoolboy to be spanked by older men.
The jury also heard that after abuse allegations were made against him in 1993, Souter told a social worker he had no sexual interest in boys. He boasted that married women found him attractive and said he had had a number of affairs.
In court he cut a solitary figure, attending and leaving alone each day, pulling a small suitcase behind him.
The jury was told his photo collection included many of boys in shorts and uniform, which Souter insisted were innocent, along with a small number of indecent images.
Souter said he always carried a camera and took photos of everything, adding that pictures of boys represented only a small part of his collection.
He was active, too, on social media. In August he tweeted that he had applied for tickets for next summer's Commonwealth Games in Glasgow.
But with Souter now set to face a lengthy jail term, it seems unlikely he will be making the trip back to his home city.