UKIP councillor Matthew Smith 'not concerned' at election probe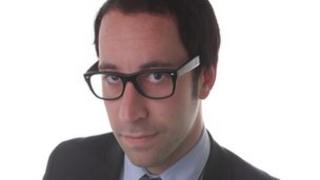 A UKIP county councillor said he had "no concerns" after he was interviewed by police in connection with alleged electoral malpractice.
Norfolk County Council's Matthew Smith was interviewed over an allegation relating to May's local elections.
But he said he had done nothing wrong and would wait for the police to conclude their investigations.
Norfolk Police confirmed that a 25-year-old man had been interviewed under caution.
They said the man voluntarily attended Great Yarmouth Police Investigation Centre on 14 August.
'I won't interfere'
"No arrests have been made in relation to this matter and inquiries continue," said a spokesman.
Mr Smith was elected as a councillor for Gorleston in the election, and was agent for other UKIP candidates.
He is also the party's prospective parliamentary candidate for Great Yarmouth.
Police were called in after a complaint about an alleged irregularity on a nomination form.
Mr Smith confirmed he had been interviewed by police, and said: "I'm happy for things to take their course, then deal with what happens at the end of it. Why should I be concerned?
'Politically motivated'
"They will draw a line under it in their own time. I'm not going to interfere. I've got no concerns."
Mr Smith is the subject of a separate and unrelated complaint over claims that he stole confidential data from the Conservatives and offered it to Labour.
Mr Smith, a former administrator for Great Yarmouth Conservative Association, is alleged to have offered Labour details of Tory donors, members and canvass returns.
The Information Commissioner's Office confirmed it received a complaint and was investigating.
Mr Smith denied any wrong-doing and claimed allegations against him were politically-motivated.