Norfolk PCC Steve Betts in call to name troublemakers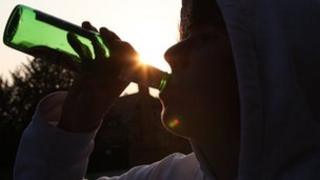 Norfolk's Police and Crime Commissioner has written to the government to call for the names of known troublemakers to be handed on to event organisers.
The move by Stephen Bett follows complaints of anti-social behaviour thought to be linked to the Hunstanton Tennis Week, which ends on Saturday.
Organisers said any members known to have been involved in anti-social behaviour would have been banned.
Mr Bett said police should be able to "share data" with event staff.
He added: "Data protection is used far too often for all the wrong reasons in my view.
"The police, I'm sure, would love to say there are certain people who have caused us a problem and here are their names."
Police confirmed alcohol was seized from children under the age of 16 and officers had "dispersed groups of youths" after receiving a "small number of complaints regarding anti-social behaviour in Brancaster and nearby villages".
Mr Bett told BBC Radio Norfolk: "There appears to be in this day and age no responsibility of anybody, it's always somebody else's responsibility to sort it out.
"These kids, however good they might be, should not be wandering about late at night on their own, or in groups of others, drinking or whatever without their parents knowing where they are and doing something about it.
"If a particular child or children are causing trouble and they are at a particular event, the event organisers should be able to say 'Your behaviour is inappropriate... I'm afraid you're barred from this tennis tournament'."