Battle of Britain parade marches to Cromer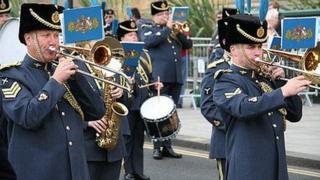 The annual Battle of Britain parade outside County Hall in Norwich is being moved to Cromer for the first time.
Norfolk County Council said the parade would take place along the promenade on the afternoon of 9 September, followed by a Spitfire flypast near the pier.
Hilary Cox, councillor for Cromer, said it was "important to offer the event to the wider public so they could feel more involved".
It is anticipated about 1,500 people will attend the event.
Other Battle of Britain parades are also regularly held outside City Hall, in Norwich city centre, and in King's Lynn.