Emma Way: Cyclist Twitter post driver denies charges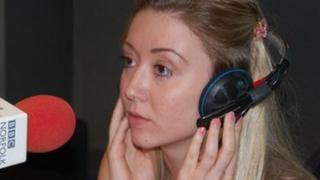 A woman who posted a message on Twitter about an accident involving a cyclist has denied driving without due care and attention.
Emma Way, 21, of Watton, Norfolk, also denied failing to stop after an accident and failing to report it.
Cyclist Toby Hockley sustained minor injuries when a car clipped him on a narrow country lane in May.
Ms Way's solicitor Simon Nicholls, in her absence, entered not guilty pleas at Norwich magistrates.
A provisional trial date has been set for 19 November.