University of East Anglia Broad: Dead woman is named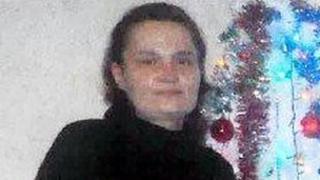 Police have named a woman whose body was found in a lake in Norfolk but are still trying to establish the circumstances of her death.
Nomeda Pundziene, 43, was a Lithuanian living in Gertrude Road, Norwich.
Her body was found by an angler in the University of East Anglia (UEA) Broad in Norwich on 1 August.
Police have appealed for anyone who saw her or spoke to her between 20 July and 1 August to come forward. A post-mortem examination was inconclusive.
Det Insp Richard Graveling said he hoped people who knew Ms Pundziene could help piece together what happened.
"Her family initially had no cause for concern when they did not see her for a number of days as they believed her to be staying elsewhere," he said.
But Mr Graveling said that when they saw media coverage of the discovery of a body in the lake, they went to police.
"I am very grateful for the publicity that has consistently kept this case in the public eye over the past fortnight, and hope that more people will come forward as a result of this latest appeal."
His aim was to prepare a full report for the inquest and "give some answers to her family", he said.
Ms Pundziene, whose death is not being treated as suspicious, had no connection with the university and was not a student or a member of staff.