David White pay-off: Norfolk councillors 'not misled'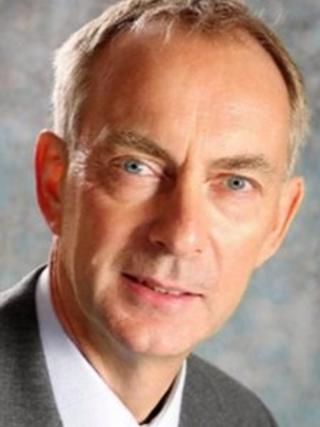 Norfolk county councillors were not misled over a six-figure pay-off to the authority's former chief executive, an inquiry has concluded.
But they should have been given clearer information about the full cost of David White's settlement, it found.
The investigation was called after it emerged Mr White received £106,100, nearly three times as much as councillors had earlier been told.
Labour council leader George Nobbs said he accepted its conclusions.
Mr Nobbs commissioned the inquiry three weeks ago after draft council accounts revealed the full cost of Mr White's redundancy.
As well as payments to Mr White of £106,100, the authority paid £48,000 to cover "pension strain" and £9,600 for National Insurance, taking the total to £163,700.
But at a council meeting in January, members were told he would receive redundancy pay of £35,400.
The inquiry was conducted by Tim Byles, another former chief executive of the council.
He concluded that the payments to Mr White were reasonable, and members were not misled.
But he said the report to council detailing the settlement should have been clearer.
"I recommend that in future all such costs should be clearly stated in any such report," he said.
At the time of Mr White's redundancy, the council was Conservative-controlled.
It is now run by a three-party alliance of Labour, the Liberal Democrats and UKIP, with support from the Greens and independent members.
Mr Nobbs said Mr Byles had made a "very thorough job" of the report.
"I accept his conclusions, in which he says people did what they did for the right reasons, although that's not the way he would have done it," he said.
"It's now time to draw a line under this and give assurances to the public that this information will be made absolutely clear and transparent in the future."