Thousands of Norfolk children denied 'decent education'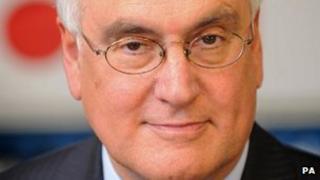 Tens of thousands of children have been denied a "decent education" by Norfolk County Council, the chief inspector of Ofsted has said.
Sir Michael Wilshaw's criticism follows an Ofsted report which judged the local authority's support for schools to be "ineffective".
"[The council] for far too long has presided over a mediocre and complacent school system," Sir Michael said.
The council has pledged to improve standards.
It was the first authority to be visited by inspectors as part of a new bid to improve state schools and was chosen due to concerns about the "poor quality of education" being offered.
Inspectors found the council had taken too long to challenge weak schools, which had led to a "legacy of underachievement".
Ofsted has previously said that the proportion of good or better primary schools in Norfolk is in the bottom 10% of all local authorities, and secondary schools are in the bottom 15%.
Norfolk County Council said it had appointed new management and strengthened its strategy to better support schools.