Club founders Mary and Roy Hansell honoured by the Queen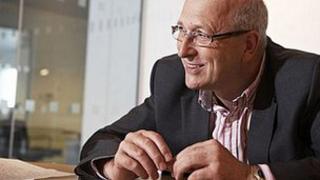 A husband and wife who have devoted 27 years to providing a lunch club for elderly people have been recognised in the Queen's Birthday Honours.
Mary and Roy Hansell, who are 67 and 84 and co-founded St Luke's Luncheon Club in Norwich to provide hot meals, each won a British Empire Medal.
Andrew Egerton-Smith, founder of East Anglian Air Ambulance, becomes an MBE.
Graham Dacre, founder and chairman of Open Youth Trust, becomes a CBE for charitable services to young people.
Young people
Ian Quinton, of Garvestone, near Dereham, former deputy assistant commissioner of the Metropolitan Police, is appointed OBE for his work on planning for the London 2012 Olympics and Paralympics.
Scout leader Michael Gooderson, of Diss, is given a British Empire Medal for services to young people and the community.
Mr and Mrs Hansell have been married for 37 years. Among the members of their club is one woman who joined when it was founded in 1986 and who recently celebrated her 100th birthday.
Mr Hansell said: "For some people it is the highlight of their week. They know they can come and have a good meal and good conversation.
"Some of our members are very lonely and it is important for them to know somebody is there for them."