Norfolk council Ofsted probe over 'school failings'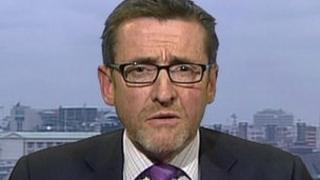 An education authority has a "big part to play" in failings at many Norfolk schools, according to Ofsted.
Norfolk County Council is being inspected this week by the education watchdog.
Only 64% of the 28 schools inspected in the county in March were judged "good" or better, compared with a national average of 78%, Ofsted said.
The local authority said it was committed to improvements.
An inspection by Ofsted, which began on Monday, aims to determine whether the council is providing enough support and challenging schools to improve.
The council - run by a coalition including Labour, UKIP and the Liberal Democrats with support from the Greens and Independent members - said raising attainment levels was a priority.
'Statutory duty'
Norfolk is currently in the bottom 10% for primary school standards out of all the local authorities, with secondary schools in the bottom 15%.
The regulator's regional director Sean Harford said responsibility for many of the problems lay with the council.
Mr Harford said: "We believe that the county has a big part to play in this.
"They play a big part in making sure that they broker, for example, the school-to-school support that is so important in education these days and to show a strategic direction, and be able to support and challenge the schools to improve.
"Clearly the work is done by the schools and the head teachers and teachers, but the local authority has a statutory duty to provide fair access to a high quality of education for the pupils."
The Isle of Wight is also due to be investigated soon, along with a handful of other authorities later in the year.