Stephen Fry makes Norfolk playgroup survival pledge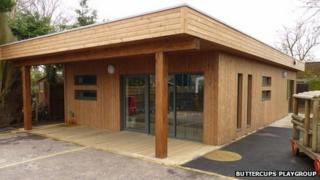 Actor Stephen Fry has publicised the plight of a playgroup near his Norfolk home which is facing closure.
The 55-year-old has also donated £100 towards the Buttercups Playgroup which wants to build a new venue.
Secretary Linda Creed said the group which uses Middleton Village Hall, will fold unless it can build the new venue as parents want full-time care rather than just mornings.
She said she was "delighted" the actor had publicised their cause on Twitter.
"The publicity it's generated is magnificent. It really is going to spread the word," said Ms Creed.
"We're finding it difficult to get money from large funding grant providers because they like to see matching funds, so we need to raise a significant amount first before we can go out and get grants."