Social media slurs damage Planet Spice takings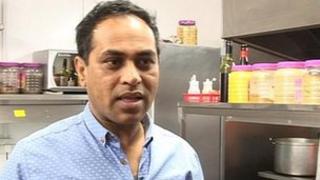 An Indian restaurant owner claims an "untrue and misleading" social media campaign over hygiene standards is damaging his Norfolk business.
Naz Miah said takings at his Planet Spice restaurant, in Ormesby St Margaret, had dropped by half.
Great Yarmouth Council's environmental health department said rumours it had shut the restaurant were not true.
Norfolk police said it was investigating whether a crime had been committed.
Mr Miah has posted a notice on the door of his business confirming his restaurant had passed checks from environmental health officials.
He said he had no idea who was spreading the false rumours and damaging his business.
"It could be anybody," he said. "I can't see any customers doing that."
Harriet Sealey, from the environmental health department, said she was "very concerned" about the allegations.
The claims suggested her department had closed the restaurant earlier in the year over food hygiene issues but she said this was not the case.
"Originally we were informed it was a text message that had gone round the local area, but my understanding is that its now on Facebook and the rumours have really spread quite rapidly," she said.
She said the claims could have "devastating consequences".