Norwich pair 'tortured and killed' pensioner Barry Reeve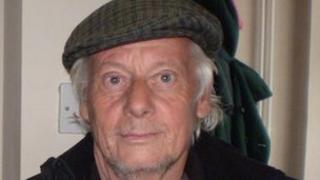 Two women tortured a pensioner and then left him to die, a court has heard.
Kelly Barnes, 32, and Jodie Barnes, formerly Ramsbottom, 31, are accused of targeting retired bus conductor Barry Reeve, believing he had hidden money.
They beat Mr Reeve, 67, and cut him with a knife at his home in Norwich in an attempt to make him disclose his Pin number, Norwich Crown Court heard.
The two drug addicts are in a civil partnership and live together in Bixley Close, Norwich. They deny murder.
Prosecutor Karim Khalil QC told the jury the pair returned to the house in Corton Road after the attack on 9 February last year and stripped it of anything of value, including food from the freezer.
A post-mortem examination showed Mr Reeve was alive for at least 15 hours and up to 48 hours after the attack, meaning he was still alive when they returned.
His body was discovered two weeks later when his daughter called at the house.
Mr Khalil said: "His injuries reveal that whilst he was still alive he was beaten savagely and that he was scored with a sharp blade to his face and torso in a manner akin to torture - he must have suffered dreadfully.
"Both of these defendants went to his home uninvited. He was alive when they arrived and was left dying when they departed."
By chance, Mr Reeve's daughter met the two accused women on the day of her father's death.
They asked her for directions after meeting her in the street and she felt intimidated, she told the court.
'£2,000 in cash'
Julie Reeve did not realise the significance of the meeting until after her father was found.
Ms Reeves said she called the emergency services after finding the back door to her father's home unlocked, blood on an inner door and no answer when she called his name.
The court heard the volume on Mr Reeve's television had been turned up high in an apparent attempt to prevent neighbours overhearing his screams.
Mr Reeve lived off a pension and benefits but had been heard talking about having large sums of money, once claiming that he carried around £2,000 in cash.
The case continues.