Eaton Primary School caretaker Gavin Clark 'was checked', says head teacher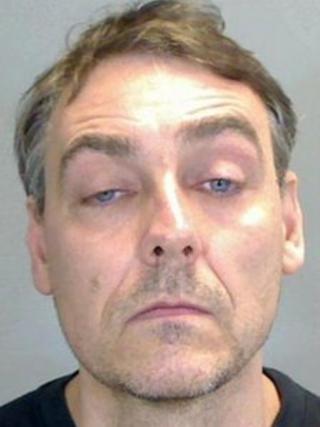 A primary school caretaker who admitted possessing indecent images of children was vetted before getting the job, the head teacher concerned has said.
Gavin Clark, 41, was jailed for a year on Wednesday after admitting having nearly 4,000 indecent images.
It emerged Clark had been living in a cupboard at at Eaton Primary School, Norwich, where he was site manager.
Head teacher Steve Portas also said the school had acted "quickly and robustly" after the allegations came to light.
"Safeguarding children is always our first priority," Mr Portas said in a statement issued by Norfolk County Council.
"To hear that a former member of our staff has acted in this way is deeply upsetting, and we are pleased that Clark has been brought to justice.
'Extremely difficult time'
"Our school takes the safety and welfare of its pupils extremely seriously and deals with any allegations quickly and robustly.
"We acted as soon as these allegations came to light by referring the matter to the police and Norfolk County Council, and have assisted them fully with their investigations.
"Clark, who had undergone all the appropriate checks before he took up his post, was suspended as soon as these allegations came to light. He no longer works at the school.
"Our school community works very hard and wants to do well. We can now move on from what has been an extremely difficult time for everybody."
Clark was arrested last July after a makeshift bed and personal items were found in a cupboard at the school.
Police found thousands of indecent images, including hundreds of the most serious kind, on a laptop computer, memory stick and SD card.
Clark admitted three counts of possessing indecent images, and was jailed at Norwich Crown Court, which heard he had been living at the school after his marriage broke down.
He was also made the subject of a sexual offences prevention order.