James Paget University Hospital approved by watchdog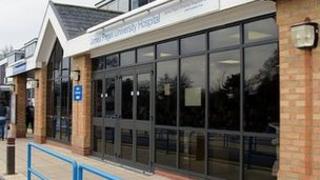 A hospital serving Norfolk and North Suffolk has been given a clean bill of health but told to cut waiting times.
Independent watchdog Monitor has ruled James Paget University Hospitals NHS Foundation Trust at Gorleston now meets its terms of authorisation.
Monitor had warned the hospital it was in significant breach of regulations.
The Care Quality Commission expressed concerns about nutrition standards and management of patient risk in November last year after an inspection.
Management weakness
Monitor carried out further investigations and concluded the hospital trust was in significant breach of its terms of authorisation.
Several inspections had revealed weaknesses in hospital management, poor record keeping and concerns about patient nutrition.
These problems had been addressed and regulator Monitor has agreed the hospital is now meeting the standards required by the Care Quality Commission.
Changes at board level include the appointment of David Wright as the new chairman and David Hill as interim chief executive.
Management consultants KPMG found that the board was now functioning effectively, but Monitor has warned the trust must meet waiting time targets between referral and treatment by January 2013 or face further action.
Stephen Hay, Monitor's managing director for regulation, said: "We are confident that the board at James Paget has made the necessary changes to manage patient risk...
"The board has assured us that they are on track to meet referral to treatment targets... and we will be monitoring the trust closely to make sure this happens."