Greyhound Opening redevelopment plans to be revealed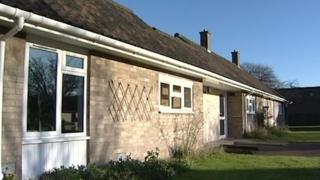 Plans to redevelop a council-run sheltered housing scheme at the centre of a "homes-for-staff" scandal are to be put out for consultation.
In 2008 elderly residents were moved out of Greyhound Opening in Norwich and senior city council officers moved in.
The council's head of neighbourhood and strategic housing, Kristine Reeves, was later sacked over the affair.
Local people will be asked for their views next month on plans to build affordable homes on the site.
Residents were moved out of Greyhound Opening and nearby Goldsmith Street after Norwich City Council agreed to redevelop the site.
The council agreed that new employees relocating to Norwich could move in temporarily ahead of demolition.
However other staff, including Ms Reeves, also moved in, against council policy.
Norwich City Council resisted calls for a full independent inquiry.
Its own investigation found safeguards covering conflicts of interest were in place but not followed.
In February 2009, London-based architects Riches Hawley Mikhail won a competition to design a new social housing development on the site, but they were never commissioned.
During that year homes on the derelict site were demolished, but the site has remained undeveloped.
Vera Day, one of the residents who was moved out of Greyhound Opening, said: "They wanted to shove us out as soon as possible.
"That was better for them but nothing has been done - there's not a brick laid.
"My message to the council is it's ridiculous. They should have done something before now if they were going to do anything at all."
In September 2012 the council sold the land to Orbit Housing Association.
Its plans to build 93 affordable homes on the site will be put out for consultation in January.
If approved, building work could start in May and be finished by 2015, seven years after residents were moved out.
A Norwich City Council spokesman said: "We are in discussions with Orbit Housing Association about the project moving forward and we hope to resolve these this month.
"All being well, we can begin consulting with local residents and businesses about the proposed plans in the new year, before the planning application is submitted.
"We are committed to delivering about 100 affordable homes on this site."