Norfolk opposition leader challenges chief's cuts plans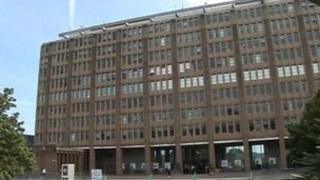 Norfolk County Council is looking for a new type of chief executive experienced with business and the commercial world.
But opposition leader George Nobbs has questioned whether current chief David White should oversee £125m of cuts planned for up to the time he leaves.
Mr White will step down from the £205,322-a-year post in April 2013.
Conservative leader Derrick Murphy said the council was becoming more of a revenue raising organisation and needed a commercially-minded administrator.
Mr Nobbs, Labour leader, said that he saw difficulties with Mr White overseeing the next council spending review which would see £125m cuts in services.
"He will identify the cuts but someone else will implement them," Mr Nobbs said.
He added: "We do wonder whether it might be better to reappoint a head of services before working out the cuts or to reappoint and ask the person to look at the organisation and identify the cuts."
Managerial skills needed
Mr Murphy said the current austerity regime would last until 2018 and local government funding would suffer as a result.
He said: "We are looking at ways to raise revenue and need a whole range of commercial schemes and someone to drive that agenda through.
"Over the past decade we have achieved savings and David White achieved £135m savings since 2010.
"We are now looking at a cultural change in the way the county council operates and need someone with the managerial and administrative skills to oversee that.
"In the current climate the person will not receive the same remuneration as Mr White but is up to the full council, when they find the right person, to decide what that will be."