Norfolk County Council chief David White to step down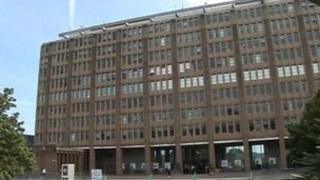 The £205,322-a-year chief executive of Norfolk County Council is to step down as part of a major restructuring of the authority.
David White, who joined the council in October 2006, will leave at the beginning of April 2013 with a redundancy payout of £35,439.
The chief executive post in its current form is to be replaced with a new role, to be decided in the new year.
No decision on the salary for the new post has been made.
The redundancy has been agreed by the personnel committee and goes before the full council on 14 January next year.
In a statement Mr White said the council's management review would require a "managerial leader [with] a level of commercial skill and experience not required from my current post and that I simply do not have".
The Conservative-controlled county council's leader Derrick Murphy said: "We are determined the county council becomes much more self-funding in the future, because that is the best way of ensuring that we continue to deliver high quality public services.
"So we need our most senior manager to have more of a business and commercial focus to their job and the skills, acumen and level of broader business experience necessary to deliver it well. In this sense, it will see a move away from the traditional local government role.
"I would like to pay tribute to David for the way he has successfully managed the county council through a period that has seen a number of radical service transformations and improvements and which, by the end of March next year, will have delivered necessary savings of £105m."
The council added that "on leaving the county council, Mr White will receive only what he is contractually entitled to".