Thomas Crompton killed wife he had earlier given a home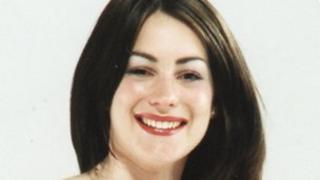 A metalwork sculptor gave a troubled woman a home and tried to help her sort out her life but then killed her, a court has heard.
Thomas Crompton, 39, of Manor Farm Cottages, in Arminghall, Norwich, admits unlawfully killing Angela Crompton in June but denies murder.
Norwich Crown Court heard witness statements describing Mrs Crompton's troubled life and stormy relationships.
She had relationships with several men and some had been abusive to her.
Mr Crompton was questioned by his defence lawyer Karim Khalil QC.
He described how he met Mrs Crompton, 34, in August 2010 through a friend from art college called Jamie Lynch who he called Jim.
Suddenly left home
Mr Lynch had warned him against becoming involved with her after their relationship had ended.
"She asked me for help with accommodation and I did not believe Jim because their relationship had ended badly.
"It could be described that I became obsessed with her over time," Mr Crompton said.
She told him that previous partners had called her "scum" and that she should be grateful they had helped her, the court heard.
"She was very self deprecating but also told me no-one else had ever treated her so well," Mr Crompton said.
The couple had talked about marriage but suddenly she left without warning after two months.
They did not see each other for several months and when they got together again Mr Crompton said he was cautious as he had been badly hurt by her leaving.
They dated for a few months, went drinking together and took a trip to London.
She moved back into their home at Arminghall in December 2011 and they married in March 2012.
Increasingly, the two had arguments but Mr Crompton said he was not abusive but often hurt when she compared him to other partners.
"She used to say things to upset me and make me feel bad," he said.
In the attack in June, Mrs Crompton was hit repeatedly with a hammer. She died at Addenbrooke's Hospital in Cambridge two days later.
The case continues.