King's Lynn incinerator: Inspector meeting seeks views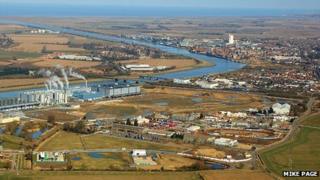 The planning inspector running the inquiry into the building of heat-from-waste incinerator in Norfolk is holding a meeting to outline the procedures.
The public inquiry into the scheme at Saddlebow near King's Lynn will start at Lynnsport in February.
John Bolden, from Cory Wheelabrator, the consortium behind the project, said the meeting started off the process.
West Norfolk Borough Council opposes the development but is urging people to go to the meeting to register opinions.
The planning inspector is hoping to get an idea of the number of witnesses that will want to take part and the arguments that will be made for an against the development.
Campaigner Michael de Whalley said he was going to the meeting to ensure the voice of those opposing the scheme would be heard.