Swarm of flies spark dead body car search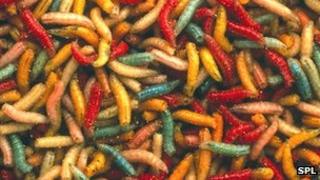 Police who broke into a car in Norfolk after concerns a body might be decaying in the boot have left its owner with a £500 bill for towing and storage.
The black Chrysler Neon was seen swarming with flies in North Walsham's Mundesley Road car park.
Maggots from owner George Wallis' fishing-tackle box were the source of the problem.
Mr Wallis has said he now cannot afford the bill to recover the car from the garage where police had it towed.
Unable to contact Mr Wallis at the time, police arranged for the "insecure" vehicle to be moved to a garage in Great Yarmouth.
Mr Wallis, 40, has been told he must pay a £150 towing fee, plus £20-a-day storage, taking the bill to nearly £500.
'Furious'
A police spokesperson said the car "looked like it had been parked there for some time" and the "vast amount of flies" was "very concerning for the time of year".
She added the officer on the scene "had genuine concerns about what could have been in the rear of the vehicle".
Police decided to force entry to the car.
Mr Wallis said: "I was in the process of registering the car to my new address and assume that's why the police thought it had been abandoned.
"I got a phone call from a friend who saw the car on the tow truck. He was told it was 'insecure' - but that's how the police made it.
"It's quite unbelievable, I was furious."
A Norfolk Police spokesperson said: "Police have full legal powers to force entry but if the owner isn't happy they need to write to legal services."
Mr Wallis has told the garage to scrap the car.