Natalie Pearman murder: Norfolk police renew appeal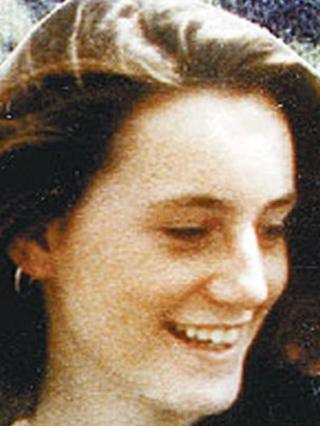 Cold case detectives have launched a YouTube appeal to find the killer of a teenage girl who was murdered in 1992.
Natalie Pearman was found dead in a lay-by at Ringland Road, Norwich, in the early hours on 20 November.
A post-mortem examination found the 16-year-old, who had been working as a prostitute in the city's red light district, died from asphyxia.
Det Ch Insp Andy Guy said: "All we need is a name and we will do the rest, it is a simple matter of matching DNA."
Natalie's body was found by a lorry driver at about 03:50 GMT. She was last seen alive in Rouen Road, Norwich, at 01:15 GMT the same day.
Police said there were signs of sexual activity shortly before her death.
4,000 interviewed
At the time of the initial investigation, DNA samples were taken but no match has yet been found.
Over the years, more than 4,000 people have been interviewed and hundreds of men provided DNA samples for testing.
Detectives have probed possible links to Steve Wright, who murdered five women in Ipswich, and serial killer Peter Tobin but without success.
Mr Guy, who leads Norfolk Police's cold case team, said: "Natalie's murder is one of those cases that could be easily solved with one piece of information.
"There are people who know or strongly suspect who was responsible and I'm sure that plays heavily on their conscience.
"Natalie was little more than a child when she was murdered and her and her family deserve that this case is resolved."
The force stressed that the investigation has never been closed and more recent tests have been carried out using up-to-date forensic technology.