Great Yarmouth street sweeper falls into hole in road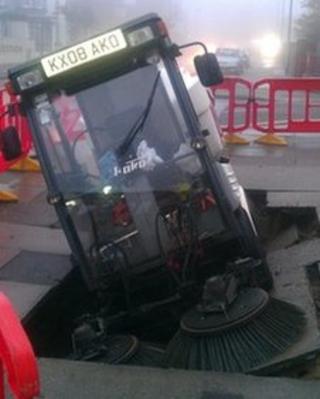 A street cleaner in Norfolk found himself in a hole when his sweeping machine fell through the pavement.
Kelvin London was steering his sweeper along the pavement on Northgate Street in Great Yarmouth when the earth began to move beneath him on Tuesday morning.
"It suddenly went down and tipped to one side. When I got my senses together I was in a big hole so I got out quick as it was a bit worrying," he said.
Council officials are investigating what caused the hole to appear.
Mr London, who managed to clamber out of a side door, was unharmed.