King's Lynn Mart: Rio Bell death spurs new safety measures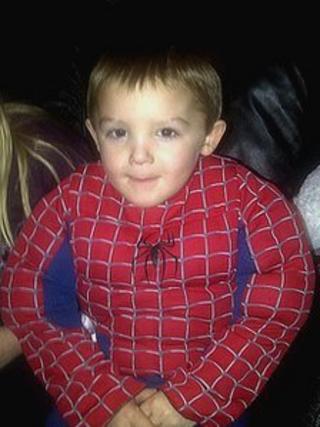 More safety measures have been proposed at a Norfolk town's annual fair after a three-year-old boy was killed by a car.
Rio Bell, from Lowestoft, Suffolk, died in hospital after being hit on King Street, near to the King's Lynn Mart, on 15 February.
West Norfolk Council has backed proposals to increase the number of stewards and barriers at the event.
Plans would also see the fair, held in Tuesday Market Place, shortened from 14 days to nine.
Councillors recommended that the fair was moved from its traditional Valentine's Day opening to begin on the first weekend of February half-term in 2013.
The fair would also be opened during the afternoon as well as the evening.
A 5,000-signature petition was handed in to the borough council in March by Paul Macey, who witnessed the accident, to get roads around the fair closed.
However, that has not been included in the council's plans.
Mr Macey said closing the roads would be the only certain way to prevent a further death, and that he believed the borough and county councils were only doing the bare minimum to satisfy public opinion.
Norfolk County Council's highways department said the town had few access points and closing off roads around the fair would cause much disruption.
John Thurston from the Showmen's Guild said despite losing about 10 hours of fair time under the plans, opening during the afternoons would be "beneficial to us and probably to the shopkeepers".
The proposals will go before the full council on 27 September.