Bawburgh council tax protester June Farrow faces jail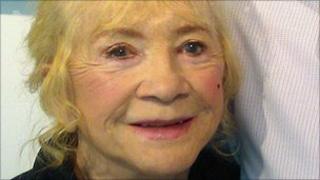 A pensioner who has refused to pay her council tax because she believes single elderly people should pay less has been told she faces jail.
June Farrow, 73, who lives in Bawburgh, owes South Norfolk District Council (SNDC) £1,040 and has offered to pay about half the amount, in installments.
But Norwich magistrates said she should immediately pay the full amount as she had savings of £16,000.
SNDC said it was "sympathetic" but had to uphold the law.
Mrs Farrow said: "I want to stand up for all the elderly people who are being penalised by council tax, especially those in single occupancy.
"It's just not fair when you get lots of people in a property sharing the tax and the burden is left, let's say, to the very poor.
"I don't mind going to prison, at least I'll get three good meals a day."
Magistrates told her to meet the district council and arrange payment.
Judith Palles-Clark, chair of the bench, said: "This should be paid straight off. If you do not do that we will make a liability order and ultimately a prison sentence."