Norwich Reformed Church banned for Islam 'hate' leaflet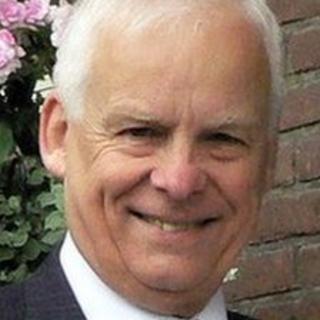 A church has been banned from holding a weekly bookstall in Norwich following a complaint it was producing "hate-motivated" literature against Islam.
The Norwich Reformed Church held the stall on the city's Hay Hill, which is owned by Norwich City Council.
The council has stopped the church using the site for equality reasons.
Pastor Alan Clifford said the church would appeal in the hope "the council will see sense and see how they are violating our freedom of speech".
Mr Clifford wrote the leaflet, Why Not Islam, about 10 years ago. The church has been distributing the literature from Hay Hill since 2008.
'High and mighty'
He said: "Our first response was one of surprise.
"We felt this a violation of freedom of speech and I was accused of hate motivation in producing this leaflet.
"It's an intolerance from the city council acting in a high and mighty manner as we've had it confirmed by Norfolk Police - who've inspected the document - there is no crime involved."
Masoud Gadir, Muslim chaplain at University of East Anglia and president of Norwich and Norfolk Muslim Association, said: "When you look at the leaflet it brings in hatred and scaremongers as to what Islam is.
"God has given us the mind and brain to think - not to follow any religion blindly."
The Norwich Reformed Church, associated with the Farthing Trust, received notice from the council on 5 April that it would no longer be able to do outreach work on Hay Hill.
The authority has also advised the council-owned Eaton Park Community Centre not to take any further bookings from the church, which has used the centre as a place of worship since 1994.
A council spokesman said: "We received a complaint from a member of the public about material published by the Norwich Reformed Church which uses council facilities.
"This was considered to be hate motivated."
The spokesman added that the police advised that no criminal offence had been committed, but the council had a "duty to foster good relations between people of all backgrounds and religions".
The Farthing Trust is appealing against what it describes as the city council's "dramatic action".