Ofsted puts Hockwold and Methwold School under special measures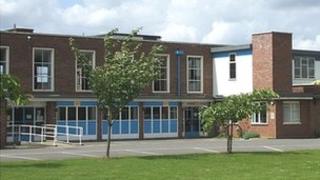 A new school in Norfolk that caters for four to 18-year-olds has been put under special measures by Ofsted inspectors.
Hockwold and Methwold Community School, which opened in September, was given an overall rating of "inadequate" after an inspection in January.
It also received the lowest score for its quality of teaching, leadership and achievement of pupils.
The chair of governors said the school was "very disappointed", but would deal with the inspectors' criticisms.
The school, near Thetford, was formed after Hockwold Primary and Methwold High schools merged in 2011.
The 826-pupil school, which operates out of both village buildings, is the first "all-through" establishment in the county, offering primary, secondary, higher and further education.
It is currently piloting a foundation degree in sports science.
The school's firstOfsted reportsaid it required special measures because it had failed to give its pupils "an acceptable standard of education".
It added: "The persons responsible for leading, managing or governing the school are not demonstrating the capacity to secure the necessary improvement."
Inspectors found pupils' attainment to be below average and said the progress they made was "too variable".
Ofsted also commented that the school served a large, rural catchment area and had difficulty filling teaching posts.
'Goalposts moved'
The sixth form, however, was deemed "satisfactory".
The school has been told to improve pupils' reading during certain year groups, implement a literacy policy "as a matter of urgency" and accelerate the rate of students' progress in lessons.
The school's chair of governors, Jeff Prosser, defended it by saying it was one of the first schools in the country to be inspected under Ofsted's new scheme, which came into force on 1 January.
Mr Prosser said it was clear "the goalposts have been moved quite significantly", but added there were "obvious areas" where the school needed to improve.
He added it was "disappointing" that the school's achievements over the last few years had not been recognised, saying its GCSE results had steadily improved and it had an increasing number of pupils going on to university.
However, he said actions were already in place to deal with the criticisms and the school would meet parents to discuss its future plans.
Education Secretary Michael Gove visited the school in November as part of the government's aim to further understand the challenges facing rural schools.