James Paget University Hospital's former chief returns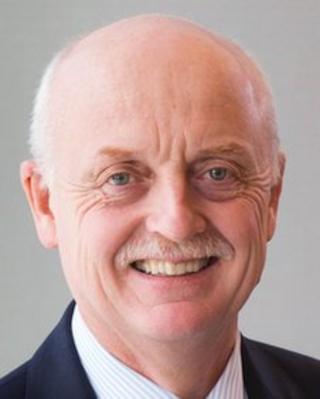 The former boss of a Norfolk and Suffolk hospital is to return as its interim chief executive.
David Hill worked at the James Paget University Hospital (JPUH) in Gorleston, Norfolk, for seven years until 2006.
In April, he will step in for JPUH chief executive Wendy Slaney, who is retiring.
The hospital said last week that 64 posts could go under plans to save £19.5m, by 2014.
Mr Hill, currently president and chief executive at Bermuda Hospital Board (BHB), is responsible for the acute care and mental health hospitals on the island.
Returning to James Paget has come at the right time, he said, with his contract with BHB due to end.
Low standards
"I'm looking forward to working once more with the high quality staff at JPUH to ensure that the hard work to improve the quality of care at the hospital continues to progress while the recruitment for a permanent chief executive is completed," he said.
He expected to take up the post for at least nine months.
Last year, the Care Quality Commission imposed warning notices on the JPUH over its low standards of service, medicine management and patient nutrition.
By January, the warnings had been lifted and the hospital was deemed compliant.
The hospital has begun a 90-day consultation over possible job losses and has said affected staff - mostly in administration and support - would be redeployed where possible.