Petition after boy's road death in King's Lynn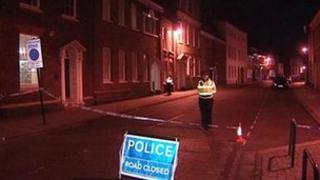 More than 3,500 people have signed a petition calling for roads in the centre of King's Lynn to be closed during the Mart Fair after a three-year-old boy died in an accident.
The boy was hit by a car in King Street, King's Lynn, at about 18:00 GMT on Wednesday, while the annual fair was taking place.
He suffered serious head injuries and later died in hospital.
Local residents are calling for the streets near the fair to be closed.
One campaigner, Paul Macey, told the BBC: "If they can close this area off for Festival Two [a King's Lynn arts festival] and the Great East Anglia Run, which is primarily for adults, why not do it and take the extra precaution for children."