Gaywood toilet sex blackmailer is jailed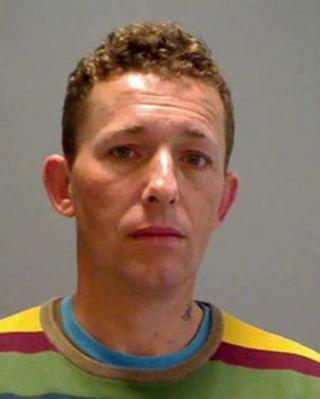 A man who posed as a police officer in order to blackmail men he approached for sex in a public toilet in Norfolk, has been jailed for four years.
Darren Witham showed fake identity after encouraging his victims to take part in sex acts in Gaywood, King's Lynn, Norwich Crown Court heard.
He then threatened to prosecute unless they paid him.
The 38 year old, of Ashfield Court, Terrington, admitted two charges of blackmail.
Speaking after the case, police said four men were approached on separate occasions in a toilet block near the Gaywood clock in February and March 2011.
Witham would later claim to be a police officer, accuse the men of indecency and demand money in exchange for silence, a police spokesman said.
Officers found three homemade police warrant cards when Witham was arrested on 19 March 2011.
Det Con Darren Nurse said: "It took a great deal of courage for each of the victims to come forward and report each of the incidents to us.
"We were able to reassure the victims that all information disclosed to us would be handled sensitively and in the strictest confidence.
"Witham knew exactly what he was doing and set out to specifically prey on males using the toilet block.
"The impact his actions have had on each of the victims has been tremendous and they should be commended for the courage they have shown.
"We hope such a case will help highlight the measures in place for victims of similar crimes and act as an encouragement for them to contact the police."
Four counts of of impersonating a police officer are being held on file, police added.